This is Ngozikanwiro's Blog
Fashion, Entertainment, News, Inspiration, Gossip....SCANDAL!
Monday, July 21, 2014
While the newly wedded wife, Ife Okoye was busy gushing out excitedly for her wedding and thanking friends and family members for attednding her wedding, a certain lady by the IG handlke 'Truthtellaah' obviously unhappy with Ify's excitement showed up with some nasty comments to ruin Ify's day, See her comments and the war of words below:
Sunday, July 20, 2014
Tattoo is now common among Nigerian celebrities. Many of our celebrities like Peter Okoye, Oge Okoye, Iyanya, Halimah Abubakar and so many others, now parade their tattooed bodies.

However, in recent times, few of our actresses have expressed their regrets in getting tattoos, and have warned their fans against imitating them by trying to have their bodies tattooed.

Below are such actresses that now regret having tattoos on their bodies: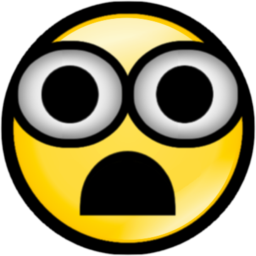 Vanguard
reports that an unnamed officer of the Nigerian Police has met his untimely death as a result of his inability to withhold his urge for sex with another man's property…lol..see details below:
The Ohakims painted Ireland red yesterday when former governor of Imo State, Sir Ikedi Ohakim's daughter, Adanna Ohakim got married to her beau, David Steinacker in Ireland in a groundbreaking ceremony. See more pics below:
Hmmm….wahala de for Boko Haram o…they have really overstayed their welcome as every group in Nigeria now are so angry and pissed with their ruthless killing of innocent Nigerians, including a group believed to be evil…as the Leader and spokesman of Witches and Wizards Association of Nigeria, (WITZAN), Dr. Okhue Iboi told THE SUN on the meeting held by his members. See details below:
The sweetest sin: Austrian parish erupts after Indecency shoot desecrates sanctuary.
Saturday, July 19, 2014
The mother of Critiano Ronaldo, Dolores Aveiro has just revealed in her recently released autobiography Mãe Coragem (which translates to 'Mother Courage') that she attempted to abort Cristiano Ronaldo when she was pregnant by 'drinking warm beer' and 'running until she dropped'
Renowned actor and comedian Chief Chika Okpala, aka Chief Zebrudaya Okoroigwe Nwogbo alias 4:30, is back to being a student. He was among the 700 students who matriculated last weekend at the Enugu Study Centre of the National Open University of Nigeria (NOUN).
WOW! One of my favourite Nigerian female celebrity, wife and mother has just received one of the greatest praise no Nigerian authority or government office holder has ever received since ages...which goes a long way to show that she really had the influence of her disciplined husband, late Odimegwu Ojukwu running in her blood...enough of my own words...read the visitor's praises for Bianca below:
Child victims: Three grandchildren, Mo Maslin, 12, (left), his brother Otis, eight, (centre) and sister Evie Maslin, 10, (right) were killed on the flight along with their grandfather Nick Morris. See more below: